Universal Camera Movement Motor
The Universal Camera Movement Motor is a universal kit to motorize and program camera movements of cranes, sliders and tripods. It consists of a motor unit, a control unit, three interchangeable motor attachments, two clamps and wires. The UCMM can be used with different types of camera equipment and allows two directional movements operated with a rotary contol. Apart from a free controlled mode, it allows to record movements and play them back once or loop them endlessly.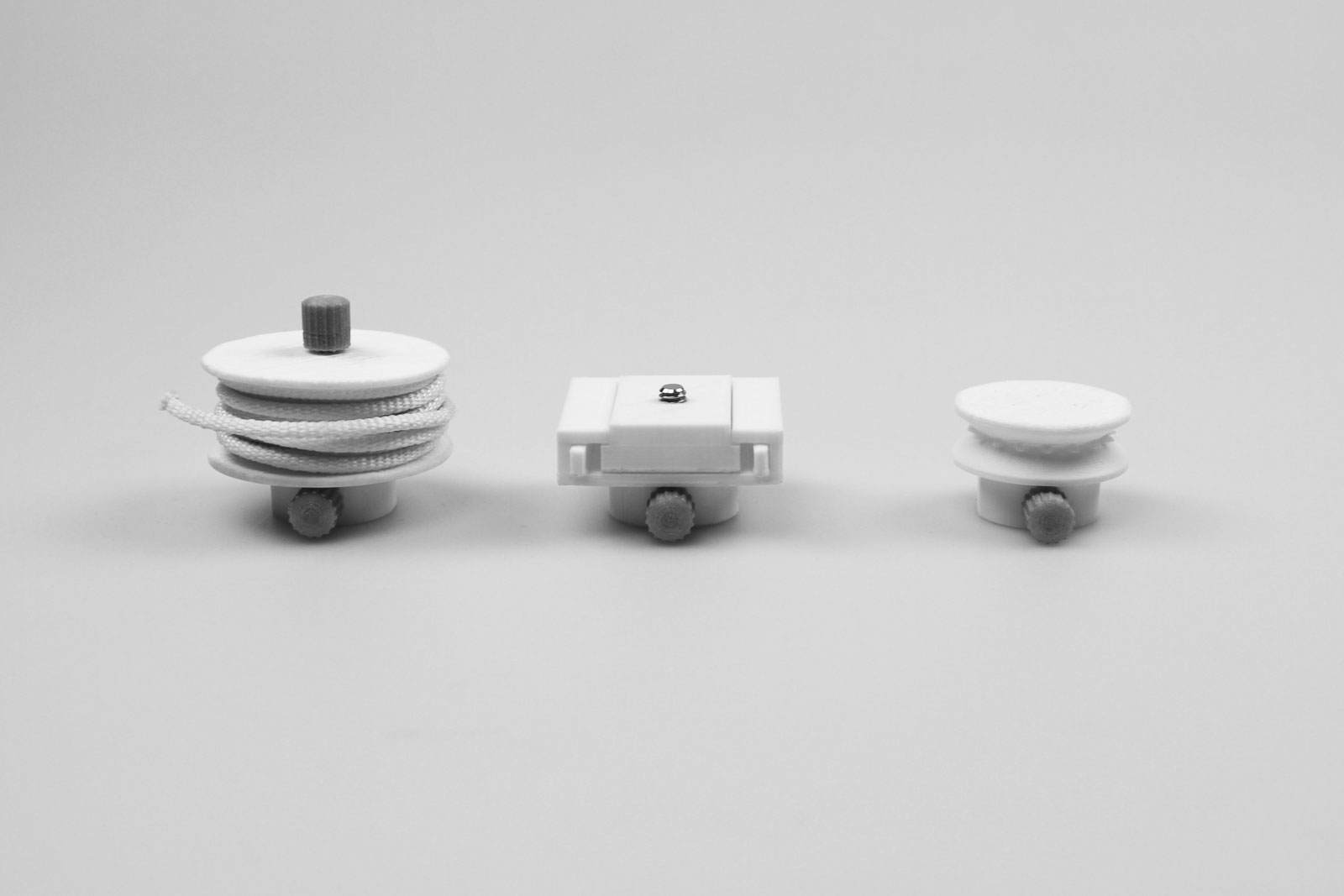 The housings and connectors of the prototype are 3D printed. ABS material has been used for all mechanical parts, PLA for the housing of the control unit. The motor unit holds a geared 12V DC motor that is controlled by an Arduino microcontroller which is located in the control unit together with a 8x AA battery pack. For the assembly of the housing and the clamps common screws and nuts have been used. The kit is on the one hand meant to be used to refurbish unmotorized camera equipment with new technology and on the other hand the kit gives new opportunities for experiments in the field of programmable camera movements.