The Pankraz Piktograph is a mobile portrait drawing robot.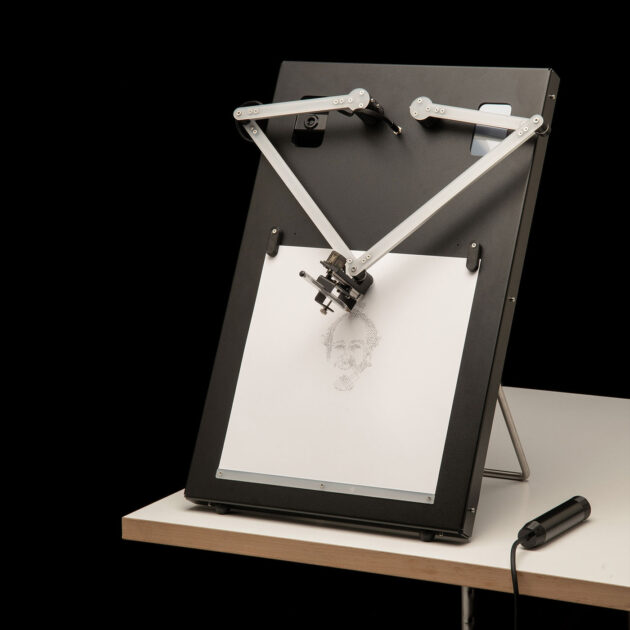 Inspired by historical drawing automatons like Maillardet's Automaton and recent examples like Patrick Tresset's Paul the Robot, we decided to build a robot that draws portraits of bystanders during events like science or trade fairs, in museums or even at private festivities, should the opportunity arise. Instead of providing visitors with regular photos as a souvenir like commercial selfie boxes / photo booths do, our robot makes the creation of the souvenir image an event in itself. Our machine is not a black box – it makes its inner workings understandable to the general audience and fascinates with the way it draws pictures.
The robot takes a portrait of its user at the press of a button on a wired remote. The resulting image is processed by sophisticated image processing algorithms to create an artistic line representation of the user's features. The Pankraz Piktograph masters various drawing styles, from fast minimalist line drawings over abstract representations to finely rendered portraits. Every drawing is an exclusive and unique artwork and marked with a serial number.
More info on the project website: pankraz-apparatebau.de