In the momentum of irritation a crack opens up, revealing something that has been concealed. This process refers to some space in which things, relations and meanings can exist origins of which might have been in the world before but which now come into being themselves. The artistic reflection "Öffnung einer Kapsel" (Opening of a Capsula) examines cracks within normative structures and their potential as starting points for aesthetic experiences. There is an artistic potential inherent to all things, which from the right perspectives can crystallize into artistic value and enable aesthetic experiences.
A collection of ten different cases illustrates the approach to a position on the matter.
Book (in German).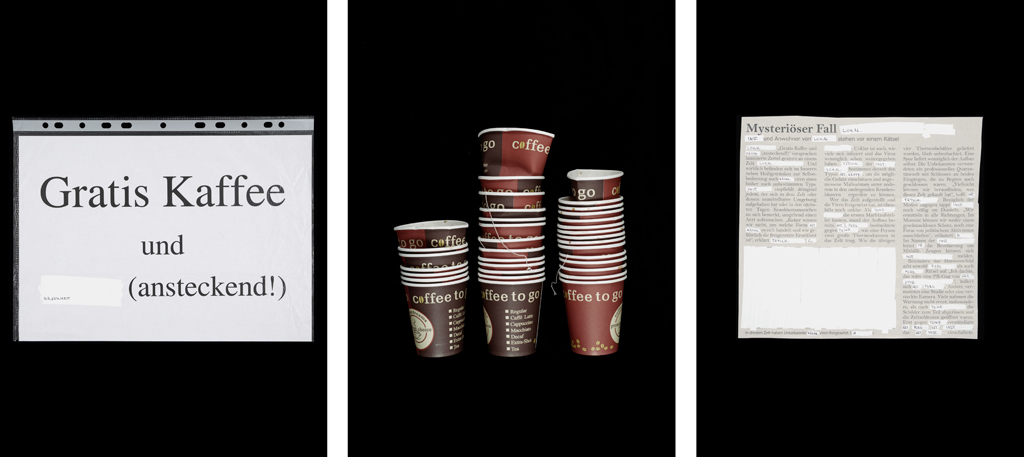 Download: Öffnung-einer-Kapsel.pdf.
Exhibition.
Bremen, May 2015.
Further pictures and (in time) follow-up projects at lenaknaudt.de.