These URLs will save the IRL
These URLs will save the IRL is a long-lasting project that explores the opaque and non-obvious patterns of German website design. Art and design school websites were chosen as the main objects of exploration since in these institutions one can learn the UX design principles.
The transformer website concept was chosen to show the variety and intricacy of German art universities websites' design patterns. The website was developed during From URL to IRL class (studio Liebermann Kiepe Reddemann).
Link to the website. This website was developed in collaboration with Alberto Harres and Ilya Sheynin.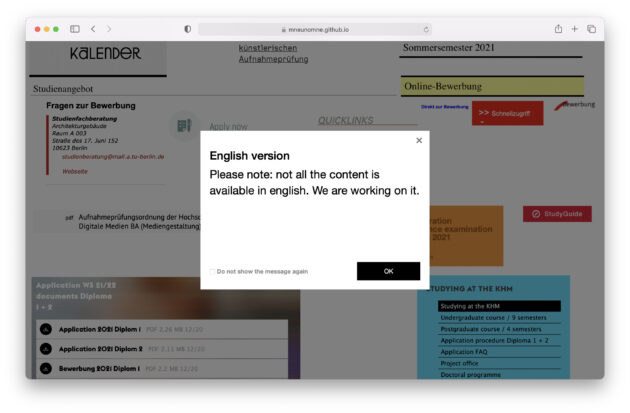 The genre of publication is a mixture of subjective storytelling with objective implementations such as website descriptions and UX tests.
publication stages
research
websites description
UX tests
ranking + map
visual references
writing
layout
print
Book layout is currently in progress and will be modified by the next submission.