EMOPAT is a military camouflage pattern generator based on Emoji. It is inspired by other digital camouflage designs that combine various sizes of camouflage patterns to improve their effect over a range of distances.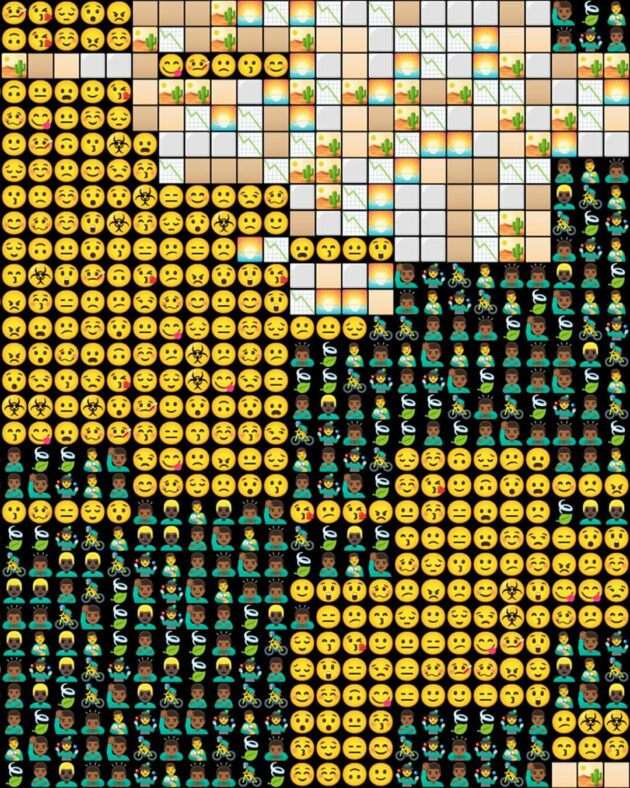 EMOPAT processes previously prepared pixelated patterns by randomly assigning emoji to every pixel that matches their color values with adjustable tolerance. By replacing solid color fills with random emoji patterns, EMOPAT designs might actually work better at close range than non-Emoji-based counterparts.
This initial design phase proposes five different patterns for different climatic regions: EMOPAT Savannah, EMOPAT Marine, EMOPAT Urban, EMOPAT Arctic and EMOPAT Woodland. When the depicted patterns are printed on A1 sized posters, every emoji is about 4 mm wide and high, comparable to their actual sizes when used on a smartphone.
Most of the underlying pixel patterns are generated using glederrey's camogen pattern generator.